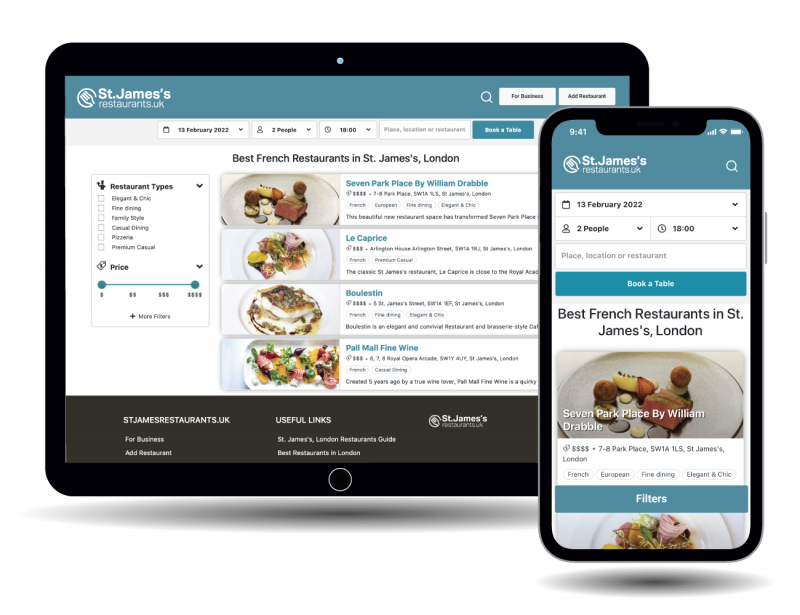 Covering St. James's, London's Restaurants scene!
Get a greater online visibility and increase your covers . . .
Join Us
Our mission is to enable St. James's, London's Restaurants to easily facilitate their services and engage consumers online, whilst respecting their own cuisine's authenticity.
Join Us
Range of services to be offered on stjamesrestaurants.uk
Extensive Online Visibility
The Only Interactive Restaurants Guide in St. James's, London
No Show no Charge
Never pay for a no show or cancellation
Google Maps Integration
(Reserve with Google Partner)
Google Calendar
Customer booking confirmation saved in Google calendar
Manage Availability
Unlimited time slot, special opening and closing days
Increment in Revenue
Easy management of incoming
More Reservations equal as more revenue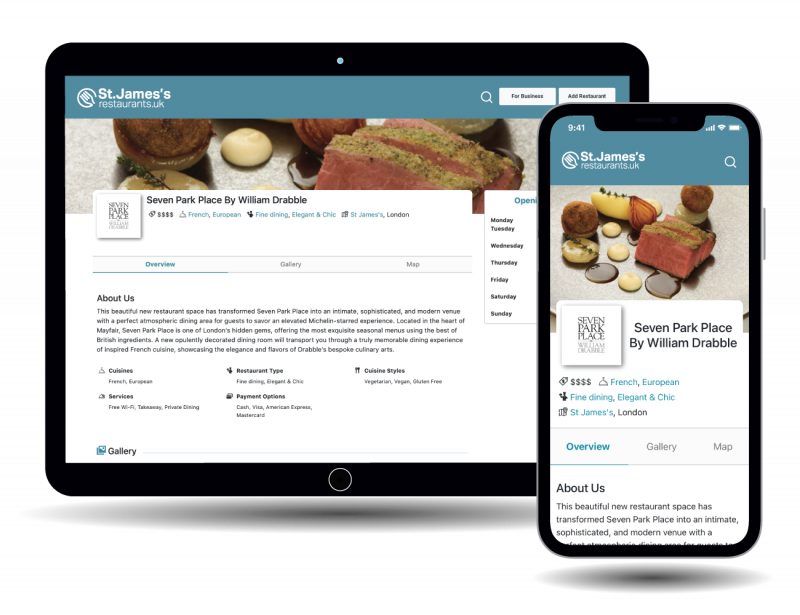 Get on board with stjamesrestaurants.uk and be part of the first Restaurants' local guide in St. James's, London.
It's easy and quick to get started!
Join Us